AN INTRODUCTION TO GROWING SWISS CHARD
Swiss Chard has absolutely nothing to do with Switzerland, its origins are in the Mediterranean. The reason for the "Swiss" part of the name is that the French could never distinguish between chard and another vegetable called cardoon, they called them both carde. To distinguish between the two chard became known as Swiss Chard.
One of the healthiest vegetables on the planet according to this article, chard is grown principally because it tastes good, crops for up to six months a year and looks very attractive in any vegetable plot or garden.
QUICK CALENDAR FOR GROWING SWISS CHARD
The calendars below are correct for . Change town here.
Sow seed outdoors (cloche protection)
the first week of April
Sow seed outdoors (no protection)
the third week of April
Thin out seedlings to 30cm / 1ft
the third week of May onwards
Begin harvesting Swiss chard (with protection)
the last week of June
Start to harvest Swiss Chard (no protection)
the first week of July
Protect Chard against frost
the second week of November
WHERE TO GROW SWISS CHARD

Chard comes from the Mediterranean area so it is quite capable of withstanding hot weather although it would prefer a bit of shade in the mid-summer if possible. It's also hardy to a certain degree in cooler temperatures so a full sun or partial shade site will be fine.
Most soil types will suit chard although a well dug, water retentive and free-draining soil is the ideal. As far as nutrients go they are greedy plants but will appreciate a steady but low supply of them. Long lasting organic fertilisers such as bonemeal and blood, fish and bone are ideal.


WHEN AND HOW TO SOW SWISS CHARD SEEDS
It is possible to sow chard seed indoors if you are trying for the very earliest of crops but our advice is to sow them outside direct in the soil which results in a crop at almost the same time. If you sow the seeds under cloche protection (see our calendar above for specific dates) you will have a crop a week or earlier compared to sowing seed without protection.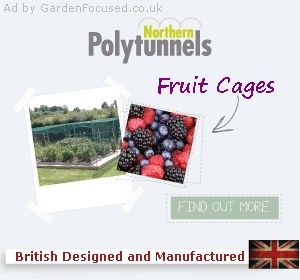 Swiss Chard seed germinates in a soil temperature as low as 10°C / 50°F and up to 27°C / 80°F with an ideal temperature of around 18°C / 65°F. The time for seeds to germinate is 7 days plus or minus a few days depending on the temperature.
Seed should be sown about 2cm / ¾in deep with each seed about 10cm / 4in apart. Rows should be spaced 40cm / 16in apart. The best time to start sowing chard in your area is the third week of April or two weeks earlier if you can provide frost protection such as cloches. A handful of blood fish and bone worked into the soil surface every metre / yard just before sowing will give the seedlings a supply of nutrients for a couple of months.
In theory chard should last well into the winter if you pick the leaves correctly but a second sowing in mid-July will give you the best chance of a winter crop and some extra leaves the next spring.
When the seedlings emerge thin them 30cm / 1ft apart, if you allow them to grow to 10cm / 4in tall before doing this the thinnings can be used as per normal leaves.

HOW TO CARE FOR CHARD
Here's the really good news with chard, it requires only minimal attention to ensure a good crop. Weeding is key even if it appears they are growing well, they will eventually suffer with weed competition. A feed with a handful of blood, fish and bone per square metre every month or so will do them the world of good.
Chard stands warm weather well but eventually it may become so dry that a good watering will be necessary. Lots of water occasionally is the best way to water them. See also the best way to harvest chard as described below, it will help them continue to grow new leaves for longer.
In winter when frosts become a possibility the plants can be covered with a frost protecting fleece. This will extend the cropping season significantly and should help the plants regenerate for a short period of time the next spring.
WHEN AND HOW TO HARVEST YOUR SWISS CHARD
Harvest the outer leaves first when they have reached a height of about 15cm / 6in high, chard is at its most tasty when the leaves are small and tender. Leave a stub on the plant when you harvest the outer leaves to encourage more leaves to grow later on.
As a rule of thumb the leaves should be ready for harvest in just over two months after the seed was sown. Keep harvesting the leaves even if you can't eat them all to keep the plant producing a crop.
BEST VARIETIES OF SWISS CHARD
Choosing the best varieties of Swiss Card is a matter of knowing what you want from your crop. Nowadays the newer varieties of Swiss Chard come with stems in a variety of colours and undeniably these look very attractive and at the same time they produce a good crop of leaves. However, the easiest to grow, the most tender and the most likely to resist frost are the white and green stemmed varieties. Not so attractive maybe but cropping is better. Maybe a compromise would be to grow half of your crop as coloured stemmed varieties and the other half as white stemmed.
White Silver
A strong growing variety which we rate as the best of all Swiss Chard. The stems taste of celery and leaf production is excellent.
Bright Lights
Attractive coloured stems with lots of leaves.
Choose your seed carefully because the prices vary considerably and the number of seeds per packet can vary from 300 as low as 40. Buy Bright Lights from well known seed merchants only, cheaper seeds form E-bay and the like are often not of the correct variety.
PESTS AND DISEASES OF SWISS CHARD
Mould and Botryitis
This can sometimes be a problem in damp conditions when the plants are grown too closely together. To avoid this problem thin the plants to 30cm / 1ft apart and harvest the leaves regularly.
END OF ARTICLE