HOW TO GROW
SWEDE IN THE UK
Swede belongs to the brassica family of vegetables (cabbage, cauliflower, Brussels sprouts etc) which always surprises me because it's the root we eat unlike the leaves on most other brassicas. For those who haven't grown swede before, you sow one seed and it gives you one swede.
A fully grown swede is about the size of a largish apple with a dense purple skin, orange to yellow flesh and relatively small leaves above ground. The skin needs to be peeled before cooking and the leaves can be used as greens.
QUICK CALENDAR FOR GROWING SWEDE
Sow swede seed outside
the third week of May
Thin out seedlings
as soon as they appear
Begin to harvest swede
early October
WHERE TO GROW SWEDE
The best soil for swede is one rich in nutrients and this can be achieved by the addition of two good handfuls of blood, fish and bone per square metre / yard worked into the surface. If you have any well rotted compost work this into the surface of the soil as well not only to improve the soil texture but also to supply very small but important trace elements. Choose a sunny area with free draining soil which can retain moisture but avoid water-logged areas.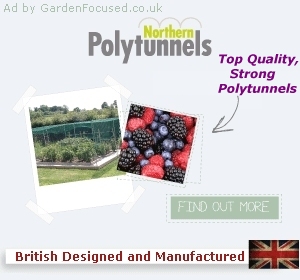 WHEN AND HOW TO SOW SWEDE SEED
Swede is an unusual vegetable as far as seed sowing time is concerned and many articles ignore this fact which can cause your crop to fail or not grow fully. Sow the seeds later in the year in warm parts of the UK but earlier in cooler parts.
In average UK areas the third week of May
is the best time for sowing swede.There is no need to spread out the sowing of swede because when they are mature they will happily remain in the ground for several months without deteriorating.
Swede prefer a relatively firm soil so if yours has recently been dug tread it down to compact the soil slightly. Choose a day when the soil is dry to avoid over-compacting it. The area should be in full sun or only lightly shaded. Because swede can stay in the ground till Christmas and beyond choose an area which is not exposed to harsh and damaging winds.
To sow a line of swede seed mark out a line in the soil about 2cm / ¾in deep and sprinkle the seed thinly. Cover with soil and gently water to settle the seeds in. If you need to sow more than one row, space the rows about 25cm (10in) apart. It will take 10 to 12 days before the seeds show above ground and when the seedlings are large enough to handle (after another 10 days or so) they need to thinned to 25cm / 10in apart.
CARING FOR SWEDE
Weeding and watering are their main needs, another feed halfway through the season will do them a power of good. Weeding is necessary because the foliage doesn't provide much cover. A feed of blood fish and bone (good handful per square metre / yard) in late August will help swede to bulk up.
A constant supply of moisture is important for swede. A lack of water will cause the root to become corky and not very tasty. Irregular watering will have the same effect and will probably also cause the root to split.
WHEN TO HARVEST YOUR SWEDE
For the best tasting swede the roots should be about the size of a largish apple, this will normally be during mid September to early November. They can also be left in the ground up till Christmas although if kept in the ground much longer than this the roots begin to loose some of their flavour and the skin certainly becomes very tough to peel.
RECOMMENDED VARIETIES OF SWEDE
BORA
This is without doubt the best variety to go for. For a kick off it looks the part, producing the ideal rounded and tapering shape that a good swede should. We have no objection to lumps and bumps on veg but Bora seems to do away with them which is no bad thing. The skin colour is purple turning to cream at the base.
The flesh is orange /yellow and it has a fine smooth texture with a sweeter than normal taste.
RUBY
If you have problems with powdery mildew then this is the swede variety to grow. The flesh is a more creamy colour than normal and sweet tasting. The shape is more oval rather than round.
END OF ARTICLE